the 35th km of kaermanshah-harsin road
ترمکو یا ترمکس بخشی از مجموعه خط نورد می باشد که برای خنک کردن و به منظور افزایش خواص مکانیکی محصول استفاده می شود. ترمکس قبل از بستر خنک کننده و به دنبال آخرین استند نورد محصول قرار می گیرد که با استفاده از سیال خنک کننده (آب) ساختار مطلوب و موردنظر را برای محصول ایجاد می کند.
در این مجموعه بر اساس سرعت خط نورد و نیز با توجه به ظرفیت محصول تولیدی در ابعاد و اندازه های مختلف و با ایجاد نازل‌های آب فشار و دبی مطلوبی از سیال جهت انجام عملیات فراهم می شود. ملاحظاتی از جمله آب‌بندی مناسب دستگاه و انتخاب جنس مناسب برای نازل ها در داخل ترمکس از اهمیت ویژه ای برخوردار است.علاوه بر دبی و فشار سیستم پمپاژ سیال باید به تامین منبع ذخیره آب و حجم و دمای آن نیز توجه گردد.
هدف استفاده از ترمکس، رسیدن به مقاومت تسلیم مناسب و استاندارد می باشد.استفاده از این نوع تکنولوژی در کشور ما عمدتاً در تولید میلگرد استفاده می شود که از جمله مزایای استفاده از این سیستم رسیدن به کیفیت بالای محصول و کاهش هزینه های واحد ذوب و فولاد سازی و آلیاژسازی، نیروی انسانی و در کل هزینه تولید می باشد.
شرکت جهان صنعت کرمانشاه قابلیت ساخت انواع ترمکس و سیستم خنک کننده ( کوینچینگ) بسته به نوع سفارش از طرف خریدار را دارد.
Important components of the Tاermex device
Includes the following components:
Minimum yield strength of 500 N/m
Benefits of using our products
Jahan Sanat Kermanshah Company is a knowledge-based company relying on the knowledge of local forces, which has been manufacturing most of the equipment and parts of rolling lines during its several years of activity. As a professional Thermex machine manufacturer in Iran, we can provide equipment design, manufacture, installation and commissioning with complete engineering services from (0-100). We can also design, produce and modify other non-standard requirements according to users' needs.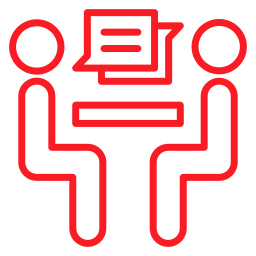 Providing consulting services
implementation of localization plans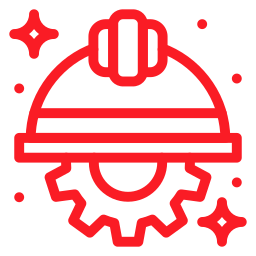 Engineering services
Sketch and drawing of industrial parts and machines
Design and reverse engineering

Technical manager and implementation supervision
Providing engineering and technical management services
Supervision of steel rolling equipment installation projects
Thermex specifications (rebar lines)
Jahan Sanat kermansha Company thermex Advantages
According to the researches and studies carried out in order to understand the structure and function of this system, drawing and checking its components in the software and the maps that can be made according to the type The adaptations were presented, and finally we started to build it.
After the system was implemented and obtained the desired result and received construction approval and considering the environmental conditions Work and maintenance are modified to optimize parts, main body and materials used, action and nozzle angles to supply and control water pressure and how to access its components.
Now, relying on the experience and technical information of this company, we can take action regarding construction and repairs and place this product in the commercialization stage. This has led to income generation and even export of this system (a sample of it was made for Alpha Steel Company of Iraq and exported to this country).
Please send us more information about your project, we will reply to your email as soon as possible.
We sincerely thank you for choosing Jahan Sanat Kermanshah to meet your needs.